Manual tuition only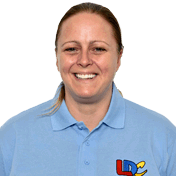 About me
Hi, I'm Michelle Haskell. Firstly, thank you for taking the time to read about me. I'm a mother of 3 children, one boy and two girls. I was brought up in Devon, spent time in Norfolk and Hertfordshire, my home is now in Flitwick where I moved December 2020. I love living here as I have the best of both worlds, London 40mins on a train and the countryside a on my doorstep.
I learned to drive at the age of 30 and loved it as it gave me so much freedom and independence. It wasn't nearly as hard to learn as I anticipated and has given me the confidence to teach pupils of any age. I have been a teacher for West Suffolk College and have been able to transfer many of my teaching skills from the classroom into the car. Additionally, when I moved to Watford I worked as trainer for Kennedy Scott Ltd. which involved helping unemployed people develop their skills to enable them back into employment. Again, these training skills have been transferable to driving instruction. In essence, I have been teaching throughout my professional life.
After my second child I decided to start my own clothing shop business in the centre of Watford but I missed teaching and so decided to train as driving instructor. I chose LDC for this training because they teach their instructors to develop a "client centred" approach which perfectly aligns with what the DVSA want from pupils presenting at test. The Learner Driving programme is second to none. It allows the learner driver to develop their skills safely and quickly and gives me the satisfaction on knowing I have been able to transfer a new life skill safely and effectively to my pupils. You never know how it will change your life. Please give me a call if you wish to know more or to book lessons with me.